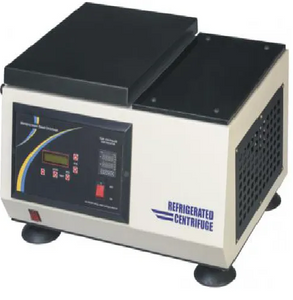 Refrigerated Micro Centrifuge Machine 16000 R.P.M. (Model No. HV-50)
Rs. 98,795.00

Rs. 98,795.00
---
---
Bench top fitted with universal motor with carbon brushes. Digital,
microprocessor based. Maximum speed 16000 rpm. when we fix 12 x 2ml Angle
Rotor Head. It is fitted with microprocessor based 2 lines 16 characters LCD
pannel for 1 minute to 99 minutes countdown timer, digital rpm-rcf meter and
programmable speed controller Stand by temperature from -20°C to+40°C.
temperature is controlled by microprocessor based digital temperature controller
cum indicator. Capacity 12 micro tubes of 2ml/1.5ml also supplied with adopters
for 0.2/0.5ml micro tubes.
---
We Also Recommend
---