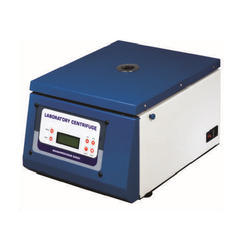 Cytology Centrifuge - Cyto Centrifuge (Model No. HV-CYTY-8)
Rs. 207,430.00

Rs. 207,430.00
---
---
Digital rpm., rcf meter, digital timer, microprocessor based pre programmable speed controller from 500 rpm to 3000 rpm with high accuracy. as per international standards Display through coloured graphic LCD screen Brushless Motor with its electronic drive and SMPS based power supply inbuilt to maintain a very high accuracy of speed. Complete with rotor to accommodate 8 cyto funnels. The funnels are single with lter and clip. (Shandon Type). Standard features like 3 accelerations and decelerations, dynamic brakes etc. is the part of conguration. To work on 220 volt 50 Hz AC.
Standard accessories supplied with each machine :
4 Cyto Funnel Single (Shandon Type) 100 Pcs.
4 Clip S.S. for above 16Pcs.
4 Cyto Slides Charged 100 Pcs.
4 Filter Pads for Funnels 100 Pcs.
---
We Also Recommend
---